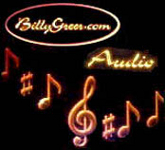 Click the song titles below the video to access more Seventh Key samples.




Check out song clips from "I Will Survive" below.







Song clips for older releases can be found below. When prompted to do so, choose Save file to disk. For audio programs to play the clips, visit a link at the bottom of the page.
To view scans of the Seventh Key
promotional material, click here.





© 2013 Billy Greer.com
This site requires Java-enabled browsers.
Site best viewed at 800x600 resolution.